Bosh Out - Playoffs Betting Previews
Authored by: Benjamin Eckstein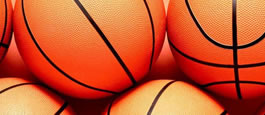 The NBA playoffs are the focus of the sports betting scene once again this week, while the NHL's postseason hits its conference finals, and interleague matchups highlight the baseball betting slate.
The Miami Heat will be without Chris Bosh (abdomen) indefinitely as they try to take a 2-0 series lead over the Indiana Pacers in NBA betting action on Tuesday night. The Heat will be listed as a big home favorite in this matchup even without the services of Bosh; Miami won by a 9-point margin in Game 1 on Sunday.
BOVADA Sportsbook Special - $100 FREE BET - Click Here to Visit Now!
The Los Angeles Clippers will be in tough in the other NBA betting matchup on Tuesday night, while Boston and Philadelphia resume their second-round series on Wednesday night. The Los Angeles Lakers and Oklahoma City Thunder will meet for their Game 2 on Wednesday.
On the ice, the Los Angeles Kings are showing why they might end up becoming the rulers of the NHL betting world if they can continue their winning ways. After disposing of the two best teams in the Western Conference, and taking only one loss in those two series victories, the Kings defeated the Coyotes in Game 1 of the Western Conference final.
The Kings will be a likely road favorite in Game 2 of the best-of-seven series when they play in Phoenix against the Coyotes in NHL betting action on Tuesday. The Eastern Conference final between the New Jersey Devils and the New York Rangers will continue on Wednesday night.
Baseball betting will have a different slant this weekend as interleague play is set to get underway. The Baltimore Orioles and the Washington Nationals will see plenty of attention from bettors for their series, while the set between the Atlanta Braves and the Tampa Bay Rays should see plenty of action as well.