MLB, CFL and Sports Betting This Week
Authored by: Benjamin Eckstein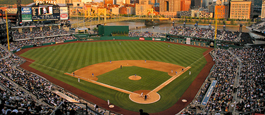 The first week of July has myriad sports betting opportunities both across the country and across the Atlantic Ocean, highlighted by a full slate of MLB contests as baseball wraps up the first half of its season. Also on tap are auto races at three venues, the second week of the CFL season, Wimbledon, and a marquee UFC card in Las Vegas.
On the diamond there's plenty of matinee action this week, including on Wednesday for the Fourth of July holiday. Highlighting that day's slate are matchups between the Giants and Nationals in Washington, the Yankees and Rays in Tampa Bay, the Phillies and Mets in New York, the Rangers and White Sox in Chicago, and the Reds and Dodgers out in Los Angeles, with those two teams closing out a three-game series.
The weekend then features the Yankees and Red Sox at Fenway Park as baseball heads into its All-Star Break. The Red Sox have been making some noise in the AL East over the last couple of weeks, but they still have a lot of ground to make up on division-leading New York. The Yankees beat the BoSox twice back in April by a combined score of 21-11; the clubs will play a day-night doubleheader on Saturday.
BOVADA Sportsbook Special - $100 FREE BET - Click Here to Visit Now!
Other MLB series of note on the weekend include San Francisco at Pittsburgh, Toronto at the White Sox, Baltimore at the Angels, Tampa Bay at Cleveland, and the Dodgers at Arizona. Baseball's All-Star Game will be played in Kansas City on Tuesday, July 10.
Auto racing bettors get three events to choose from this week, starting with the Sprint Cup Series' Coke Zero 400 at Daytona on Saturday night; Matt Kenseth, David Ragan, Trevor Bayne, and Kevin Harvick won the last four Cup races on that track. On Sunday the drivers of Formula 1 will then race in the British Grand Prix at Silverstone, while IndyCar drivers will be up in Canada trying to pay off at the Honda Indy Toronto.
On the gridiron it's Week 2 of the Canadian Football League season, with Friday night featuring Winnipeg at Montreal and Hamilton at British Columbia, Saturday offering Calgary at Toronto, and Sunday giving football bettors Edmonton at Saskatchewan. The Roughriders began their season with a bang in Week 1, blasting the Tiger-Cats by a score of 43-16 on the road and easily paying off as underdogs at the sportsbooks.
As well, Wimbledon marches to its conclusion over in England this week, while the PGA Tour offers up the Greenbrier Classic at The Old White TPC in West Virginia starting on Thursday morning, and Saturday's UFC 148 card in Las Vegas has Anderson Silva vs. Chael Sonnen as its headline match; Silva has been pegged as a favorite of -280 at the online sportsbooks, with Sonnen the +220 underdog for the fight.