Weekend Sports Betting Preview
Authored by: Benjamin Eckstein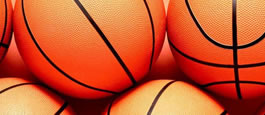 The NBA rolls out its final weekend of regular-season betting over the next few days, while the NHL playoffs are in full swing, and auto racing odds are now posted for the STP 400 at Kansas. As well, there are plenty of MLB betting options coming up on the schedule this weekend.
San Antonio and Oklahoma City are challenging each other for the Western Conference title and both are in action on Friday. As well, Dallas still hasn't clinched a playoff position, but it does have the upper hand to earn the sixth seed in the West. The Mavericks will be home favorites on the NBA betting lines when they tip off against Golden State on Friday.
Get In on the Action With a 50% Sign-Up Bonus at TopBet - Click Here
NBA betting fans will be wagering heavily on Saturday with many relevant games on the calendar. Denver and Phoenix are battling for a playoff position in the West and they go at it on Saturday, while Houston tries to stay in the race with a win over Golden State. Also, Utah is in the cluster of teams in the West race and they will be in tough against the Magic.
Pittsburgh and Philadelphia have no love for each other at the best of times, and the Flyers will try to eliminate the Penguins on Friday night in Game 5 of their NHL betting series. Nashville has a chance to finish off the Detroit Red Wings in the other playoff matchup on the ice on Friday.
Washington and Boston will play their Game 5 on Saturday, with New Jersey vs. Florida, Ottawa vs. the Rangers, and San Jose vs. Blues also on the day's schedule. Chicago and Phoenix meet as well in a late betting matchup.
Jimmie Johnson is the betting favorite for this Sunday's running of the STP 400 NASCAR race at Kansas Speedway. Tony Stewart has two race wins this season and he is also high on the odds list for the STP 400 title at the sportsbooks. Greg Biffle and Matt Kenseth are among the top-tier NASCAR betting favorites as well for Kansas.
MLB betting fans this weekend will be focused on the first meeting of the season between the Boston Red Sox and the New York Yankees, as those two teams start a series on Friday at Fenway Park. Washington is off to a surprising start and they host the Miami Marlins in another marquee series, while red-hot Texas and the roaring Tigers meet in a key betting matchup as well this weekend.