Weekly Sports Betting Preview
Authored by: Benjamin Eckstein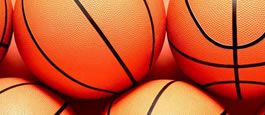 The NBA playoffs will continue to offer up basketball betting opportunities this week, while the NHL's postseason is nearing the end of its second round. As well, the MLB betting slate is heating up, and NASCAR hits the track at Darlington Raceway for the Bojangles' Southern 500.
On the hardwood the Chicago Bulls need a win at home over the Philadelphia 76ers on Tuesday to stay alive in their first-round series; the Sixers lead the set 3-1 and are poised to pull off the upset. The Los Angeles Lakers will be a big home favorite on Tuesday when they try to close out the Denver Nuggets.
BOVADA Sportsbook Special - $100 FREE BET - Click Here to Visit Now!
The Orlando Magic will need a big effort to stay alive in their NBA first-round series with the Indiana Pacers, who will be a home favorite on the NBA betting lines on Tuesday night when they have a chance to clinch the series. Boston will be a slight road underdog when they try to eliminate the Hawks on Tuesday.
It's do or die for the Philadelphia Flyers when they host the New Jersey Devils in Game 5 on Tuesday night in NHL betting action. The Flyers trail the Devils 3-1 in the second-round series. The Rangers and Washington will meet in Game 6 of their second-round series on the NHL betting calendar on Wednesday night.
MLB betting fans will be treated to a gem of a series when the Texas Rangers and Baltimore Orioles go at it this week in a four-game set at Camden Yards, while the Toronto Blue Jays and Oakland A's meet up in another matchup. Baltimore will also face another tough foe later this week when they host the Tampa Bay Rays in an MLB betting set sure to see a ton of action from bettors.